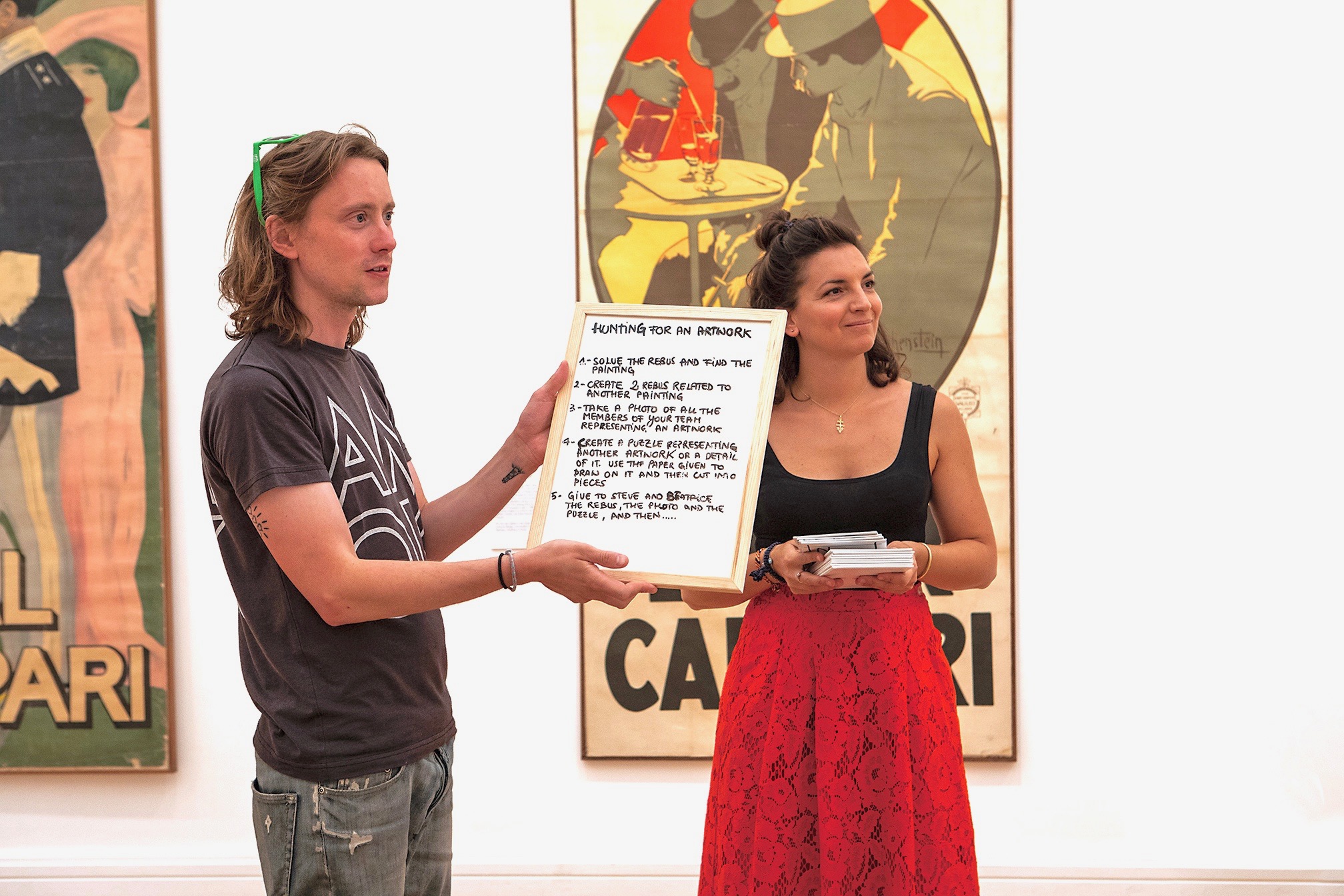 The Estorick Collection of Modern Italian Art in London (www.estorickcollection.com) organizes workshops held by Beatrice Zagato and Steve McCraken.
 Beatrice and Steve teach both to adults and children by using creativity as a tool to stimulate interaction between people and create new connections. They lead a 'hunt for an artwork' through the galleries of the museum in which participants in order to proceed in the game will have to solve puzzles and draw works of art, challenging the rival teams. Players will learn to discover the work of the great Italian Masters by interpreting them in a completely new way.
The workshops are part of the project London is open started with the art residency won by Zagato in October 2017, which aims to create real new openings in the London society, as a response to the Brexit and the current sovereign policies.