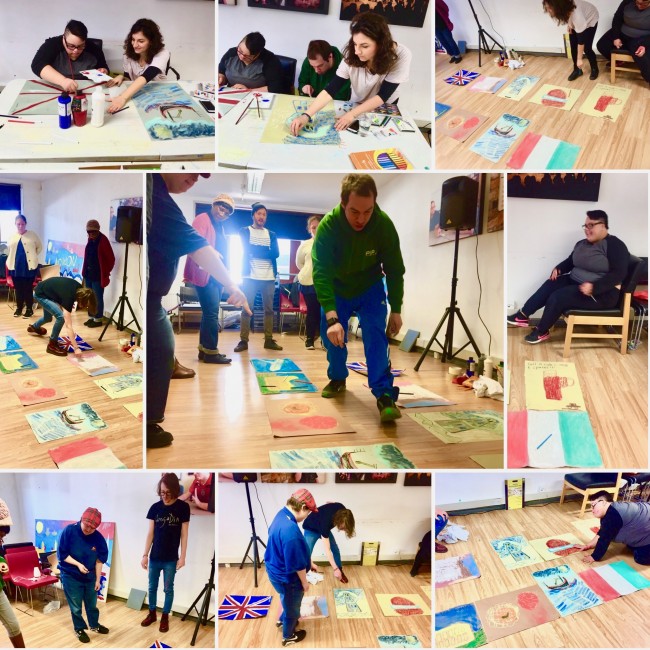 How would it be to create a game of goose that takes you from London to Italy with a jump!?
How would it be to play all together!?
How would it be to realize that if you teach others, you learn from others!?
Beatrice Zagato and Steve McCracken run workshops for people with disabilities at PIP – Pursuing Independent Paths (www.piponline.org.uk) (London, UK).
The workshops are part of the project London is opens started with the art residency won by Zagato in October 2017, which aims to create real new openings in London society and to stimulate the interaction between people, as a response to the Brexit and the current sovereign policies. At PIP – Pursuing independent Paths, Beatrice and Steve teached creativity as a tool to generate connections. They created a board game where participants played together. This included taking part in activities to engage imagination and learn how to experiment with drawing and collage techniques to experience the value of creating something together.