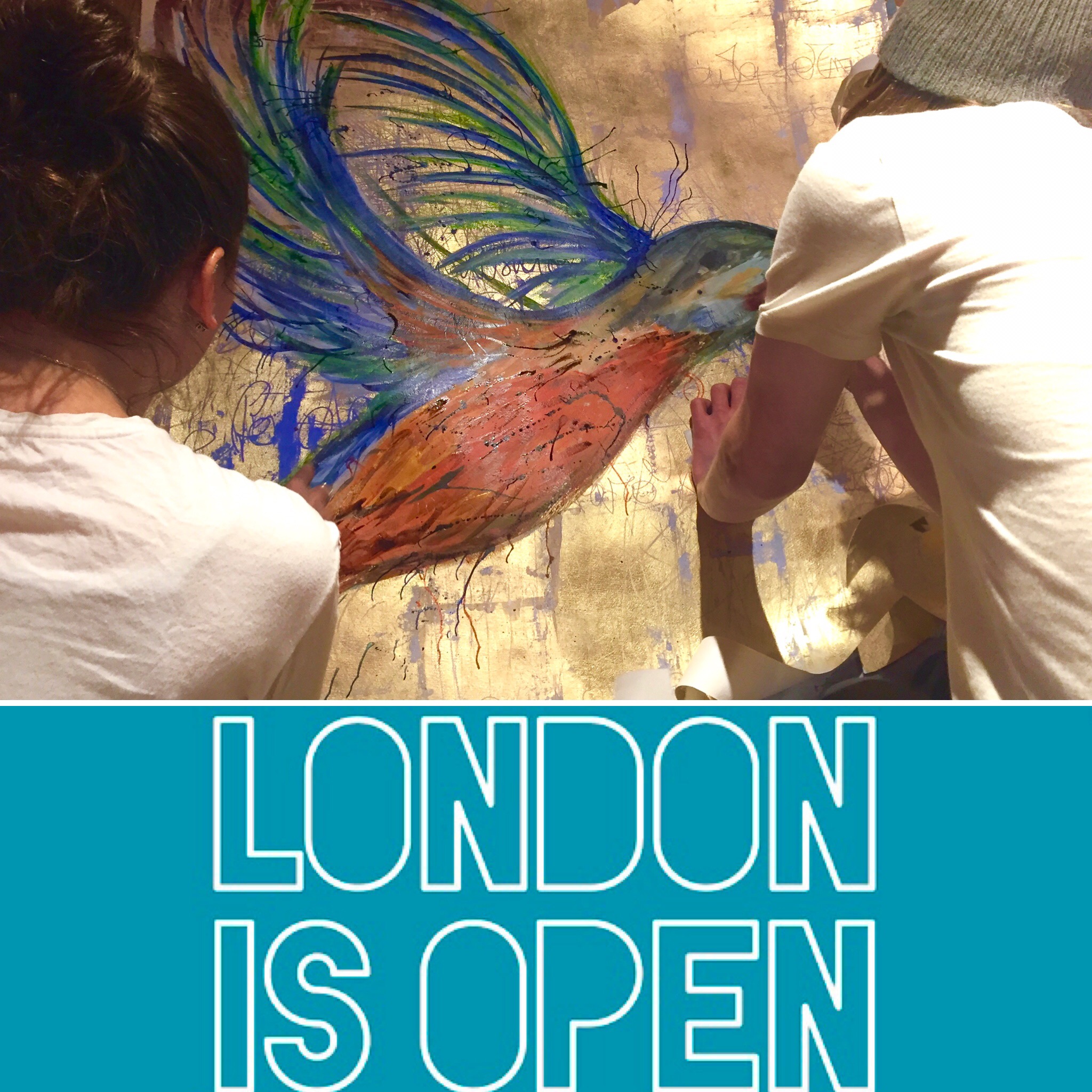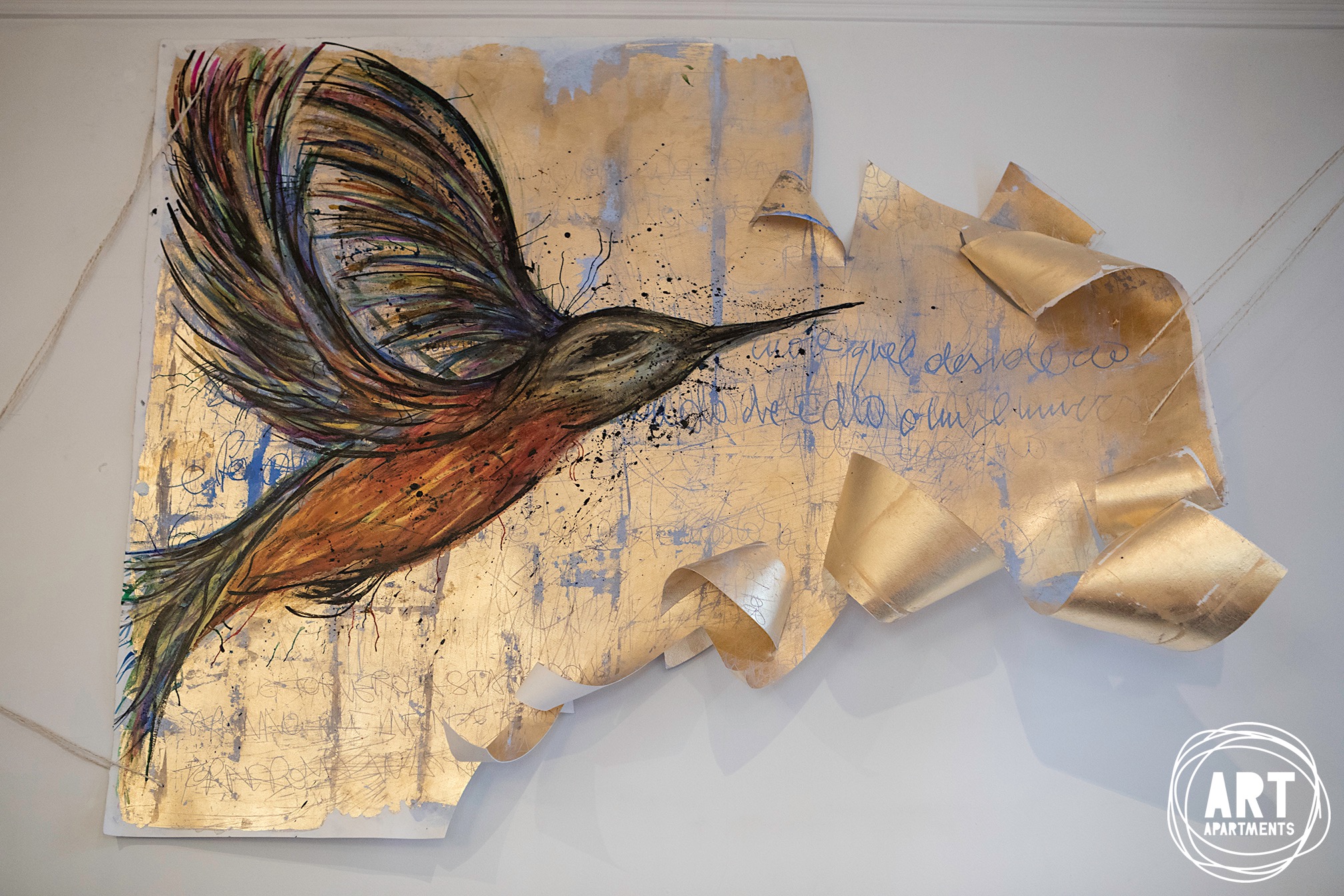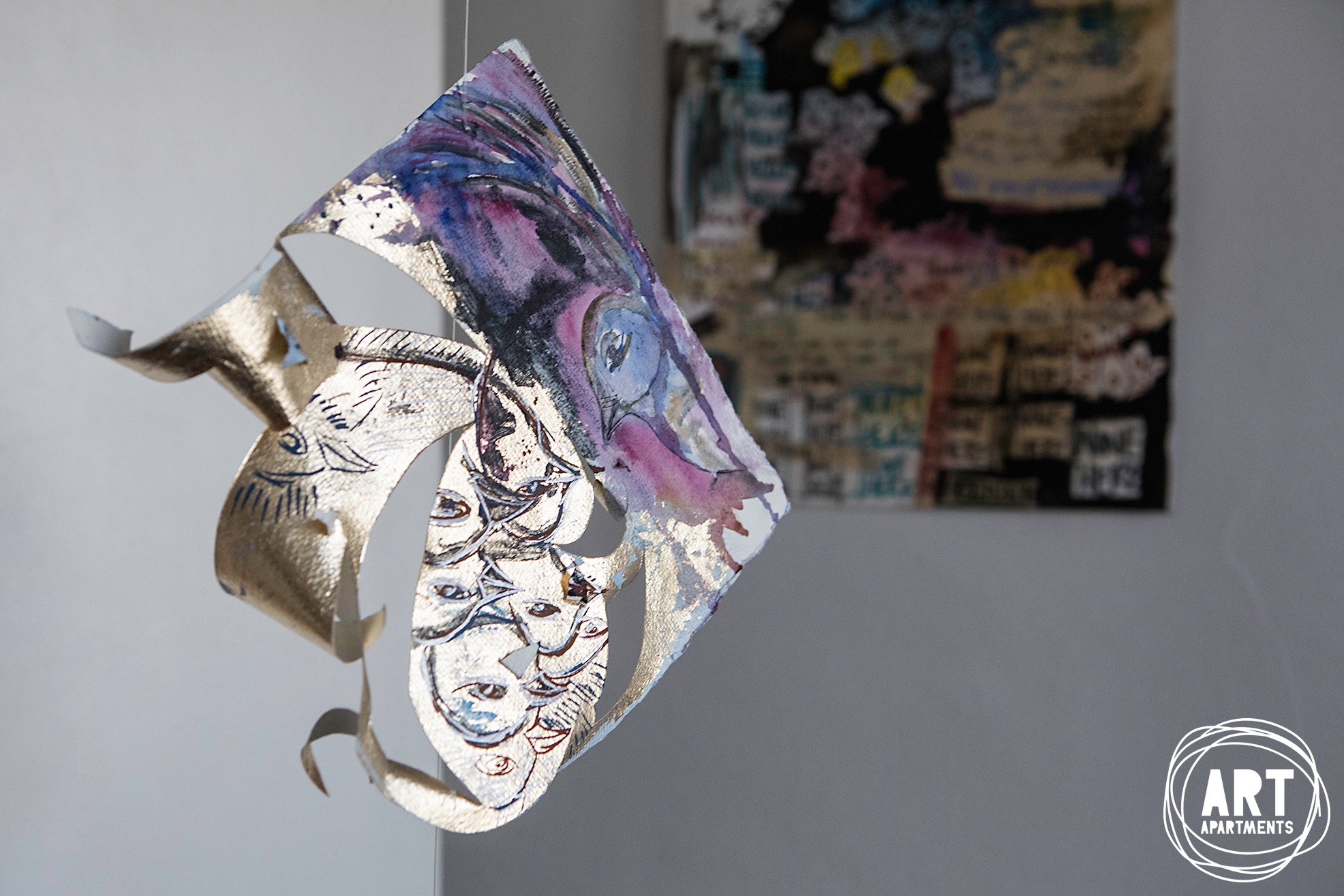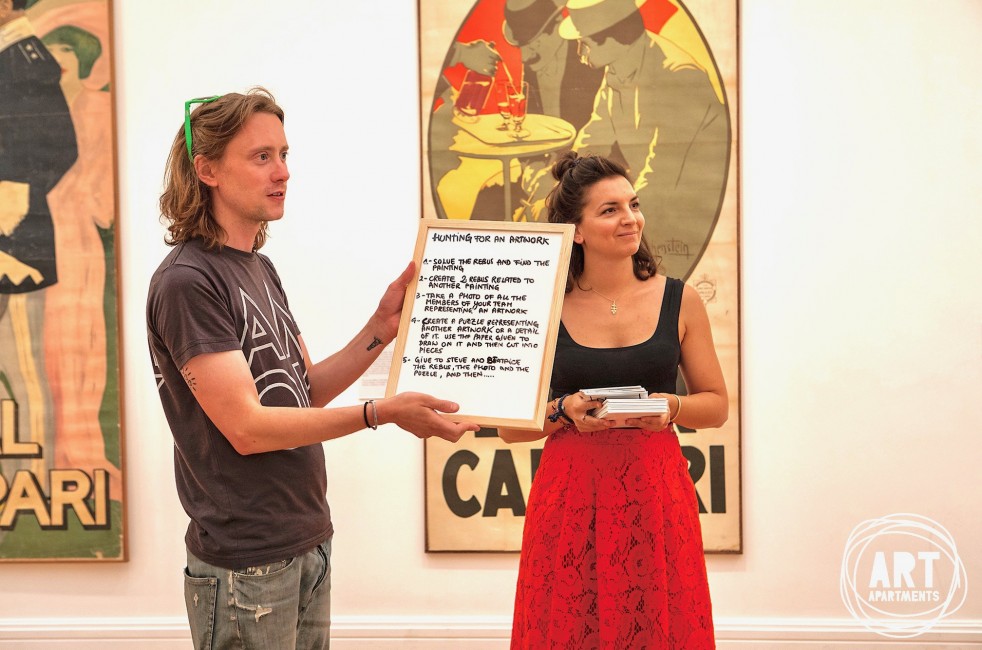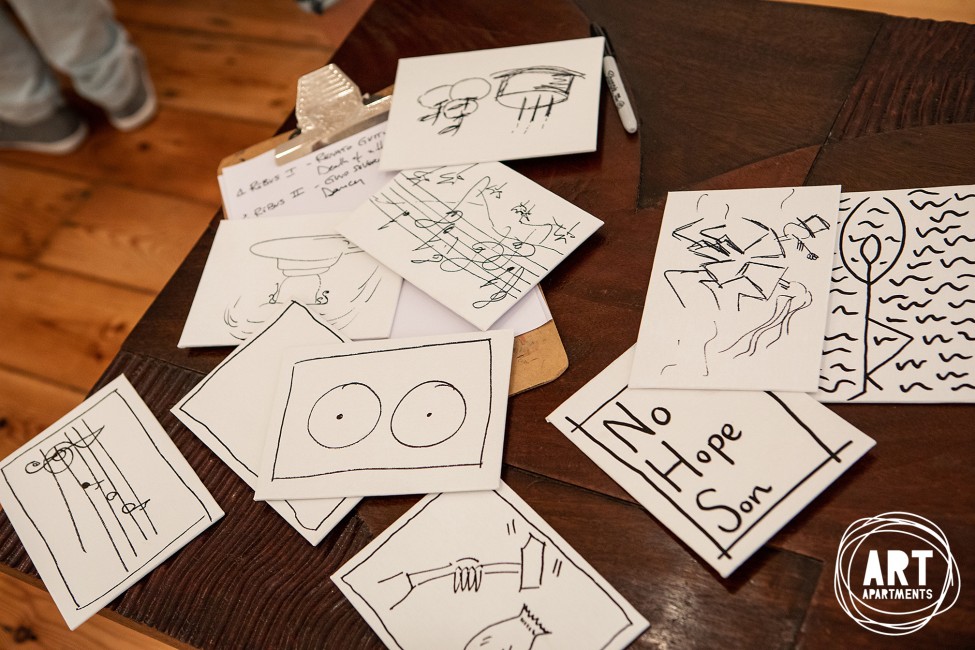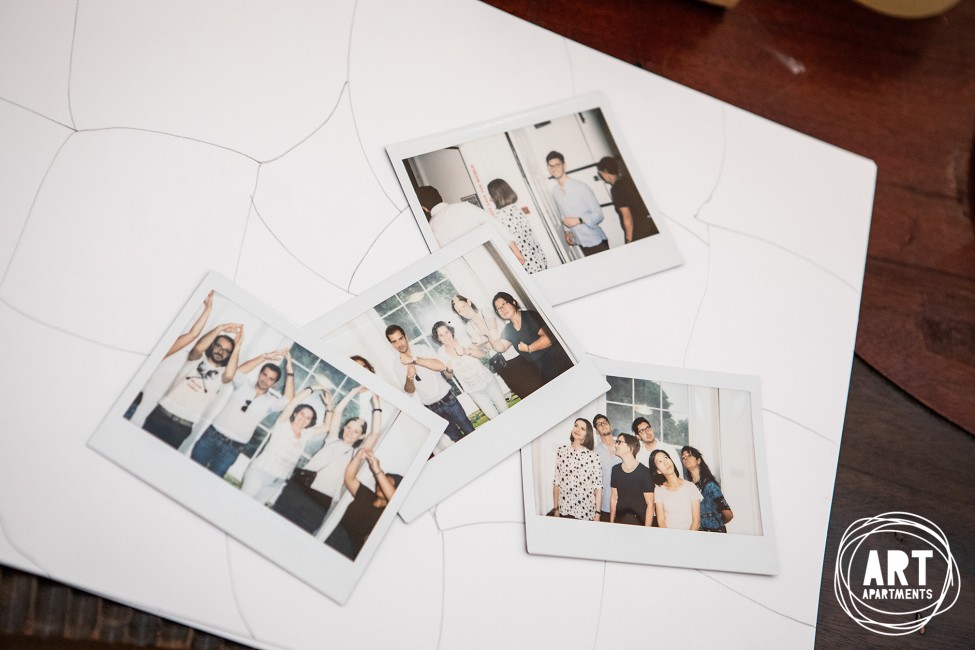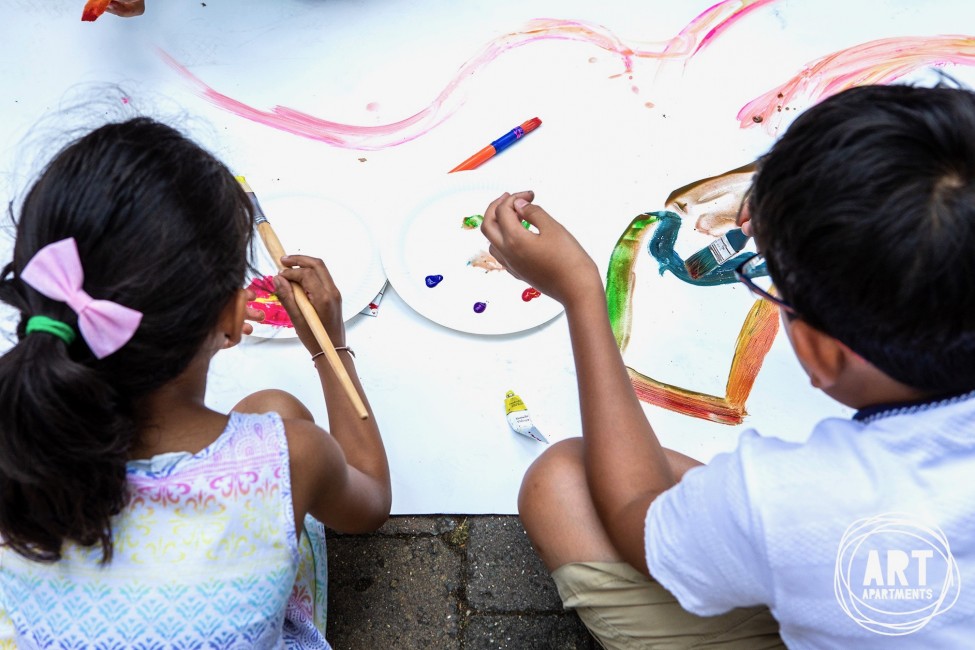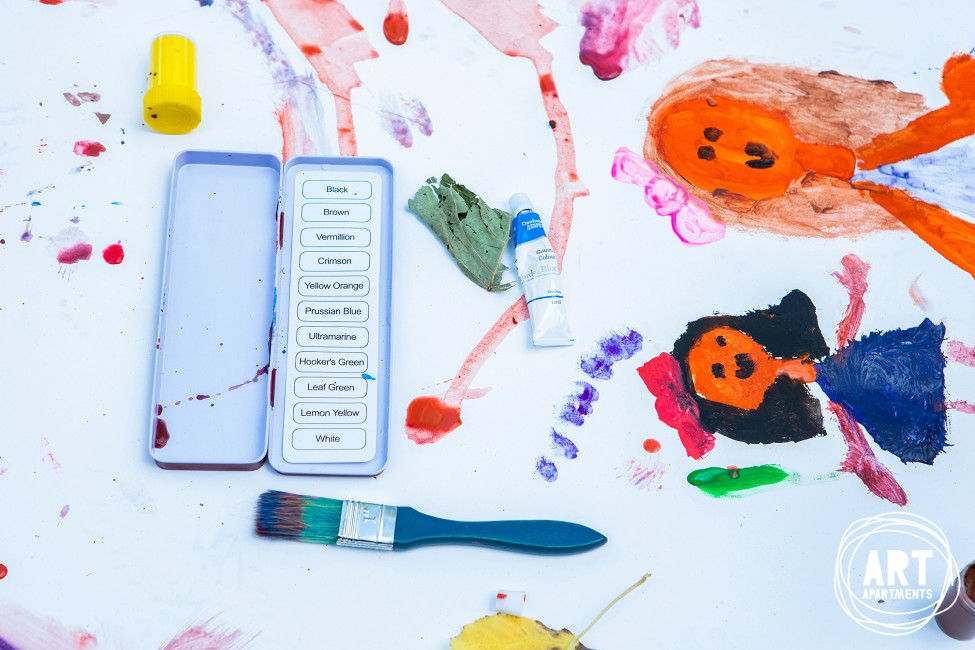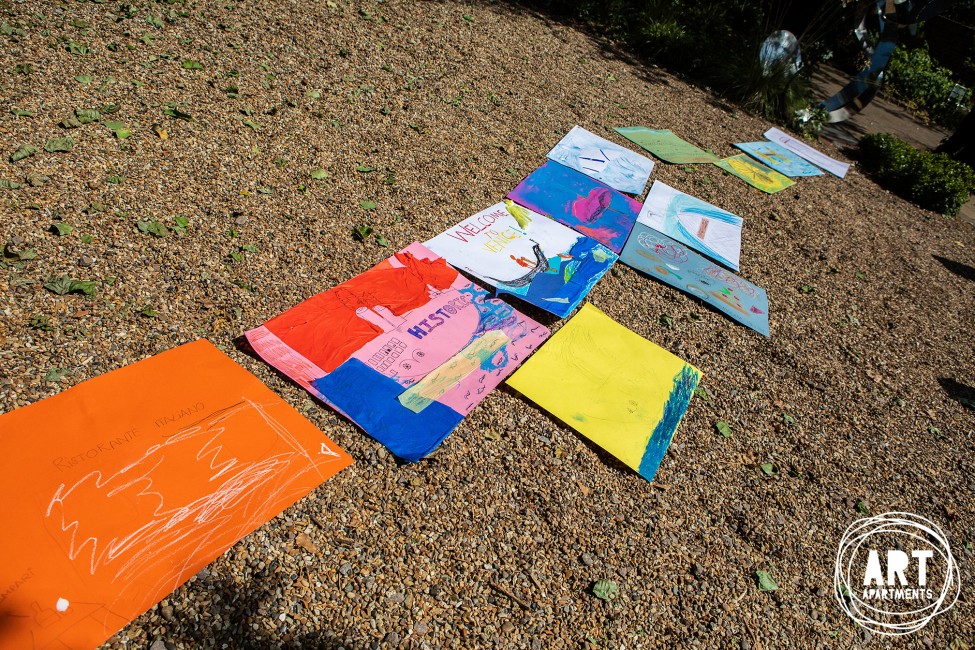 LONDON IS OPEN
(2017 – 2018)
LONDON IS OPEN is a long-term project which explores the concept of openness in our societies and aims at bridging different countries and different cultures, as an aletrnative to the Brexit and to the sovereigntist tendency of the international politics.
In October 2017 I won an art residency organized by Art Apartments (www.artapartments.co.uk).
Once in London I looked for a London-based artist, interested in my idea of stimulating social openings trought art and interpreting in this way the campaign #LondonIsOpen launched by the Mayor of London Sadiq Khan in June 2016.
At first I discovered the complexity of a city where time is never enough and real dialogue and connections are rare to establish. A first artistic collaboration was not successful.
Second try. I met Steve McCraken (www.stevemccrackenart.com) and together we realized several four-handed art works. The purpose is not the aesthetics of the final works, but the planning together, the dialogues, the ideas, the shared time – all documented through videos and photos.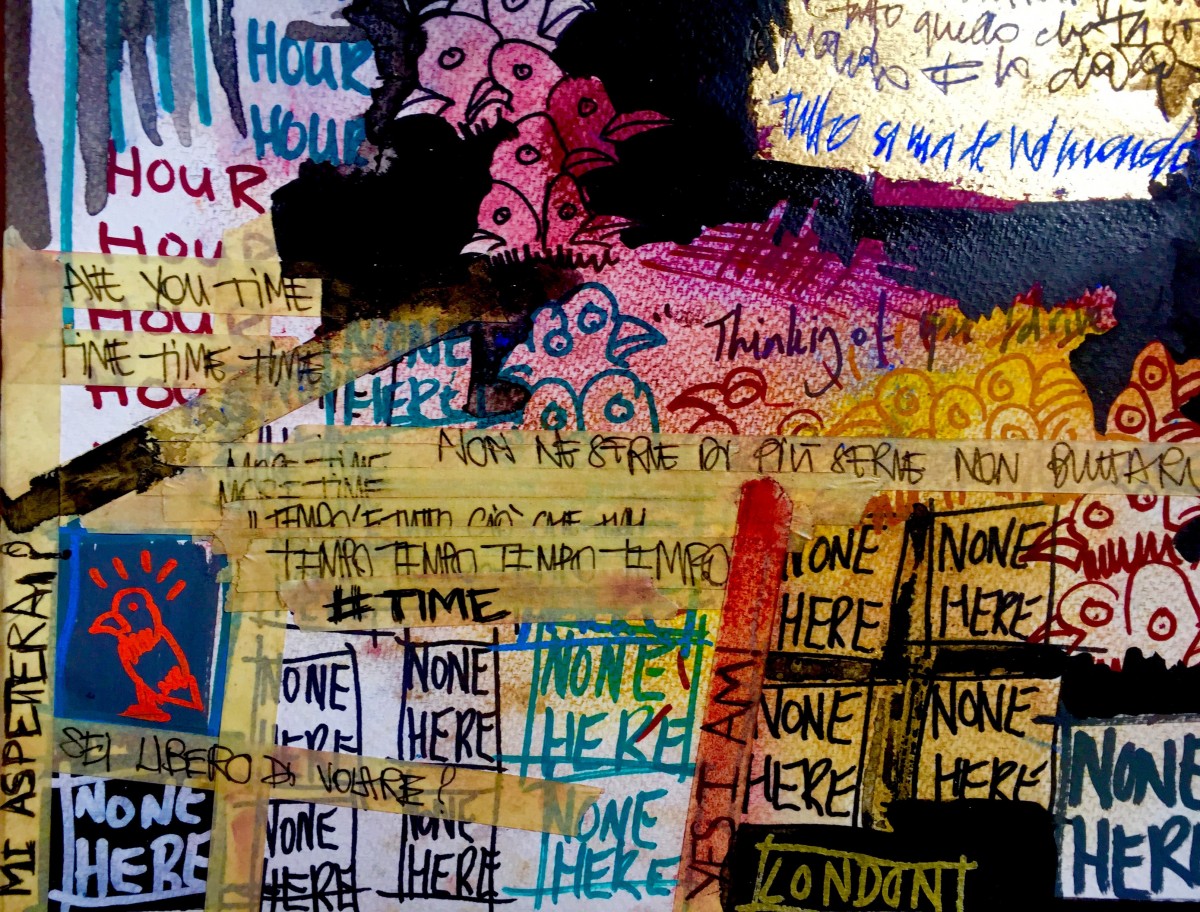 BY PAINTING TOGETHER, WE CREATED AN OPEN LONDON, A BRIDGE BETWEEN TWO PEOPLE OF DIFFERENT CULTURES, IN WHICH KNOWING 'THE OTHER' IS SOURCE OF BEAUTY AND NEW IDEAS. LONDON IS OPEN PROJECT PROVES HOW DIALOGUE WITH NEW CULTURES TRIGGER A CONSTANT IMPROVEMENT AND HOW PROGRESS COMES FROM SHARING IDEAS.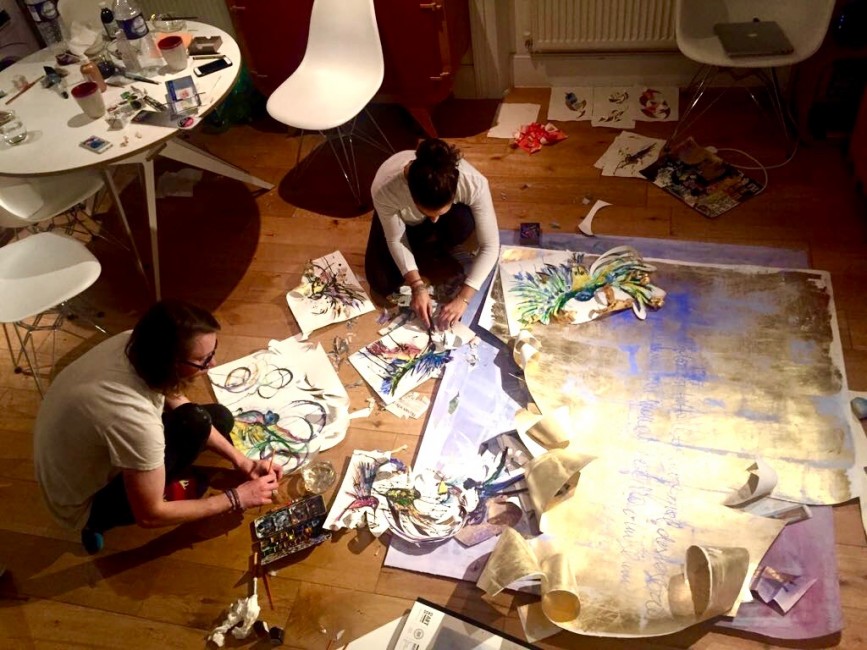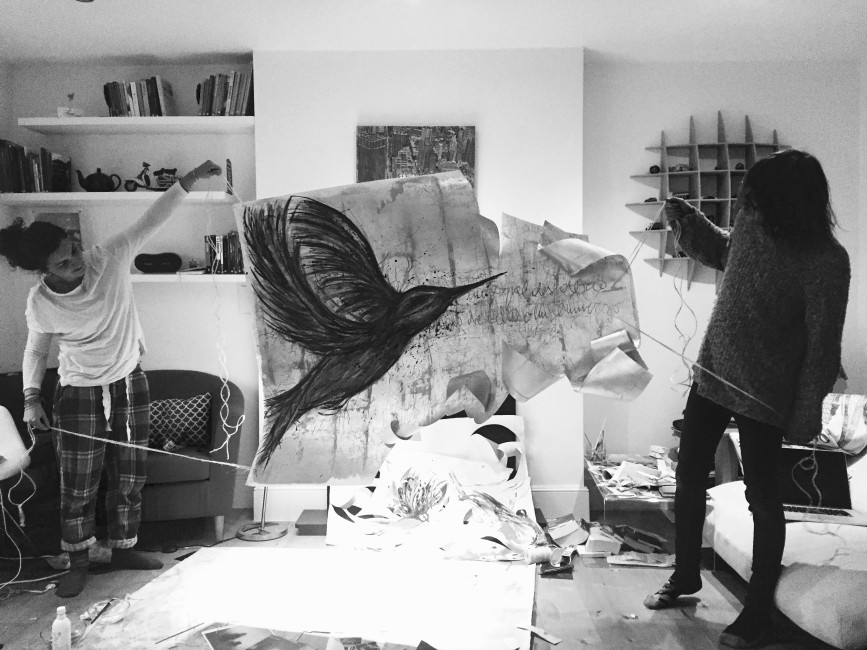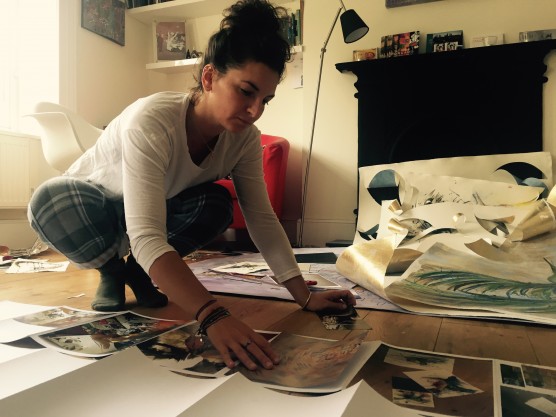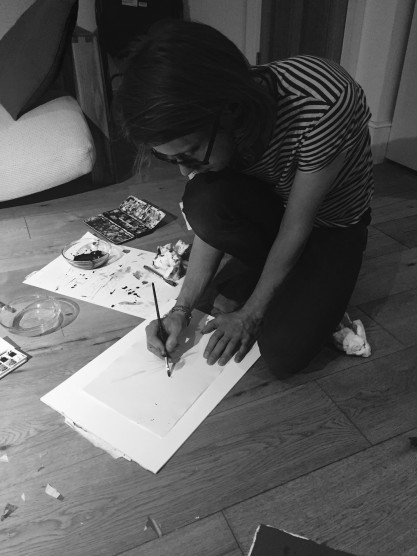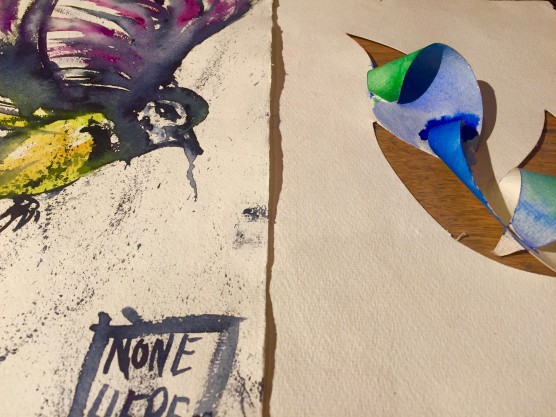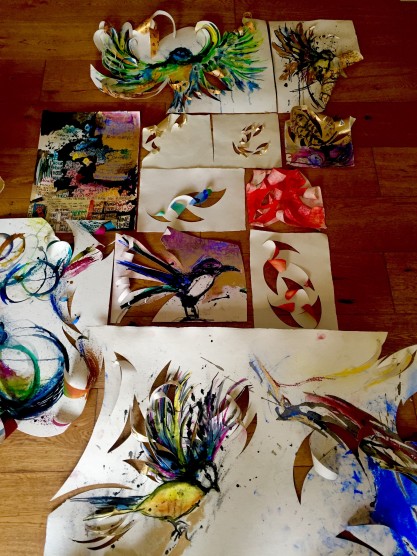 Openness leads to new openness.
For over a year now, Steve and I have kept developing the project  and have started collaborating with other organizations. We run a series of workshops for people with disabilities at  PIP – Pursuing Independent Paths (www.piponline.org.uk) and for children and adults at the Estorick Collection of Modern Italian Art (www.estorickcollection.com).
The central idea of all the workshops is to stimulate the interaction between people as a tool to create something new.
We invented a game of the goose that leads from London to Venice. Participants played all together, jumping between the boxes created and painted by them.
At the Estorick Collection of Modern Italian Art we organized a treasure hunt, or rather an hunting for a work of art, inside the halls of the museum. Players, divided into groups, challenged each other and progressed through the game creating puzzles and solving rebus.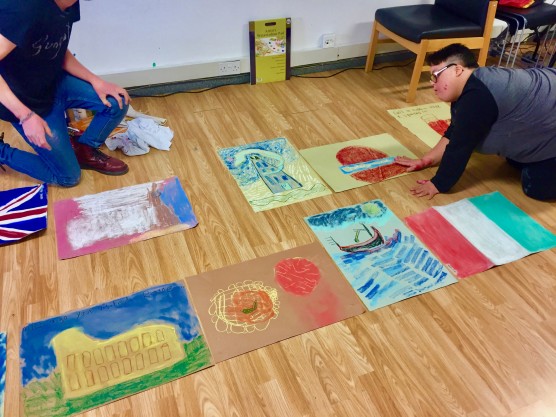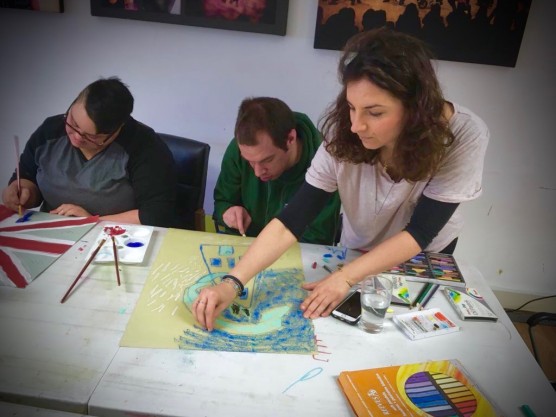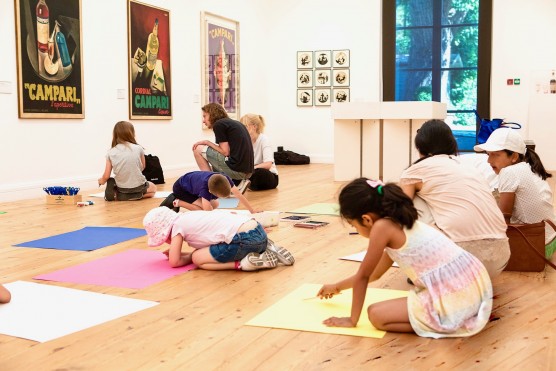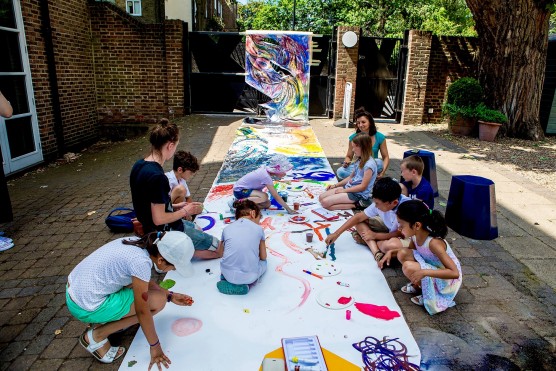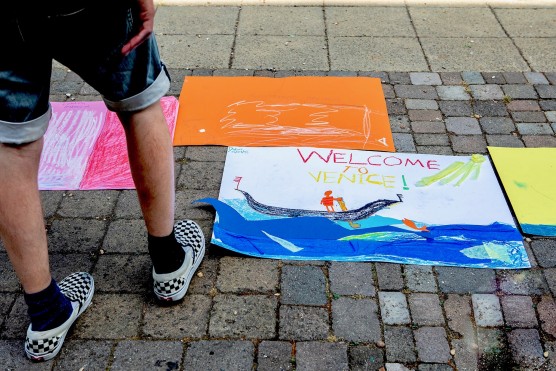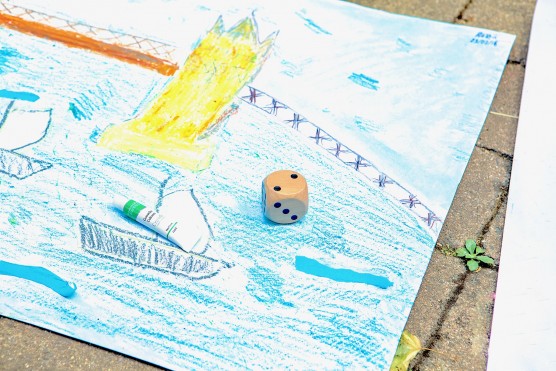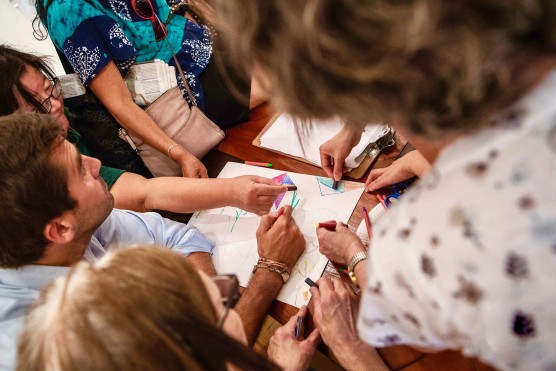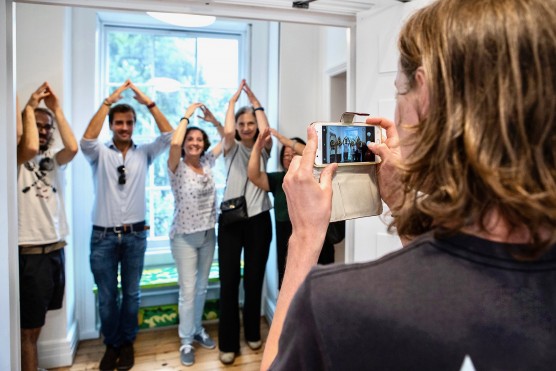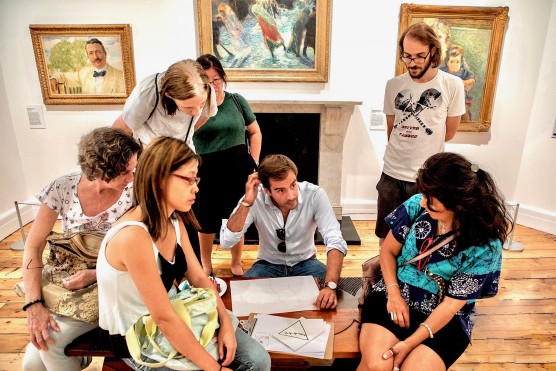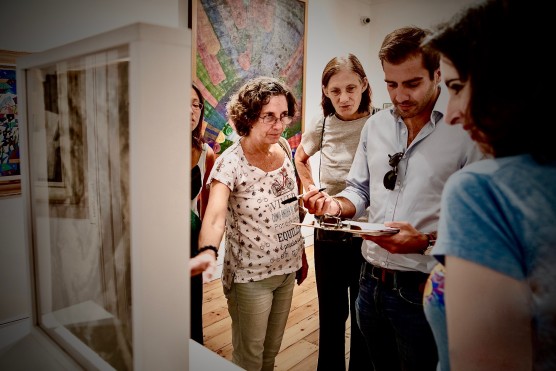 I created an artist book in which I represented the evolution of the project through images, drawings and annotations.